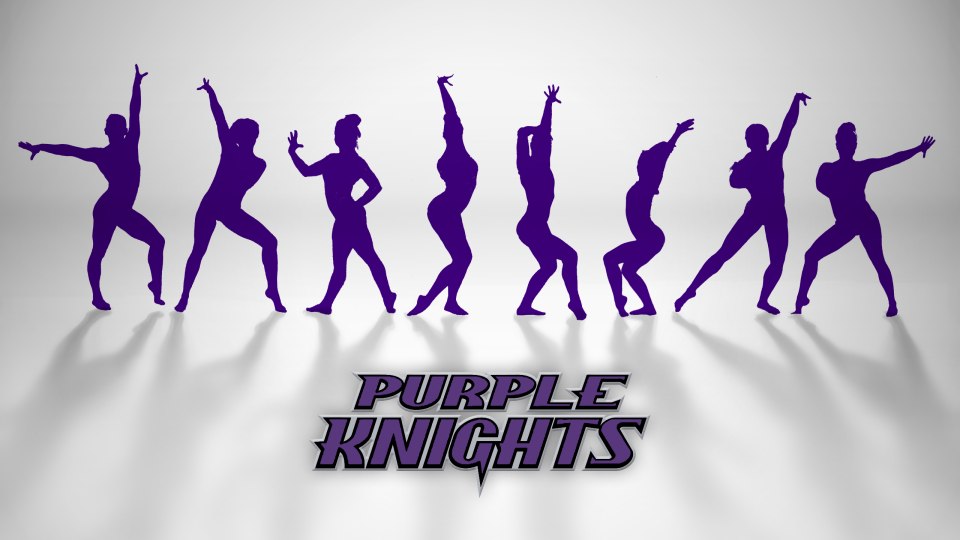 The Purple Knights gymnastics team at the University of Bridgeport has won an incredible five consecutive championships in both national and regional titles over the last five years. Ten in five years- an amazing record! They deserve a high-quality intro video to represent them online and at meets, so I'm doing my best to put together some great content to show off their skills. We did a ton of work during the first day of production earlier this month. While I was prepared with cameras and lighting, I didn't actually know how many people were on the team, so was a little surprised when 31 gymnasts filed into the studio.

In about five hours we did six group shots, nine solo, and three pairs. Of course it was busy, but I was amazed at our productivity considering the difficulty of coordinating so many people. The discipline and team-work they bring to their sport was equally well applied in this case. This little army can array themselves in requested configurations in a matter of moments with very little direction. What a pleasure to work with!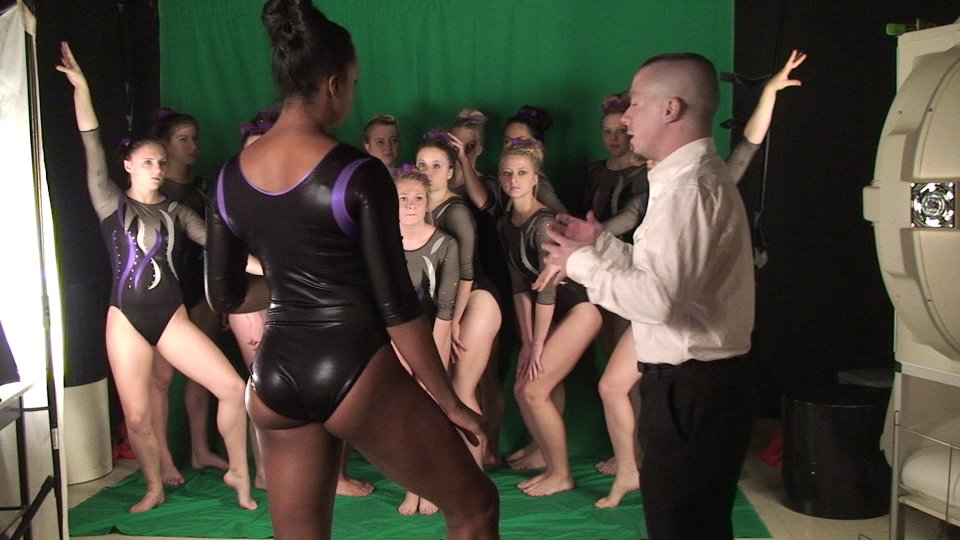 Senior gymnast Erin Turner, who is my motion-graphics student, is directing choreography. I managed equipment (grip) and technical requirements for the shots. We used a combination of a high-speed camera shooting at 3k (7 Megapixel) 30fps, along with an HD camera for pre-roll and post-roll on each shot, as well as a DSLR for stills. Junior gymnast Chisaki Hagata assisted with camera operation.
For the remaining action shots we are moving to a much larger (and better quality) green-screen, and doing a lot within their practice space. There's much more to this project, and the final version is months away, but I'm happy to say this is a personal record for me for scene complexity. 31 Gymnasts in choreographed motion shots make the Morning Star look simple by comparison. Go Purple Knights!