The Fashion Law Institute at Fordham is focused on a variety of issues that arise in the fashion industry.  As common as knockoff products are in the fashion industry, there is a lot of curiosity about the potential effects of new digital technologies.
On April 19th, the FLI held their 3rd symposium. There were speakers on many issues, but several panels were entirely about 3D printing. After the speakers, a reception in the atrium featured a show of 3D printed designs.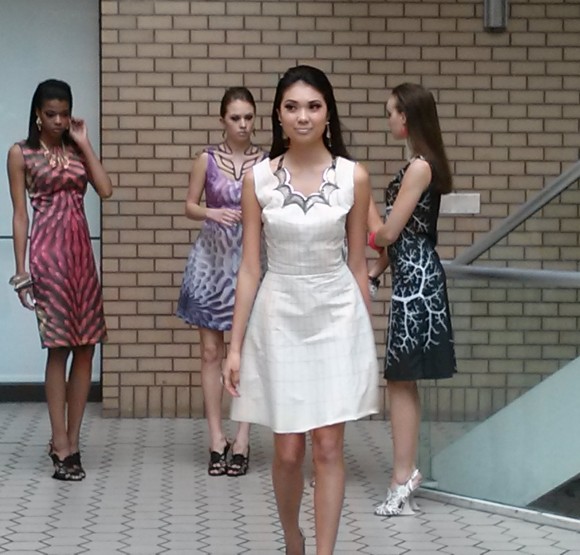 The models in the show wore Constrvct dresses with Nervous System prints, and a variety of 3D-printed jewelry and accessories.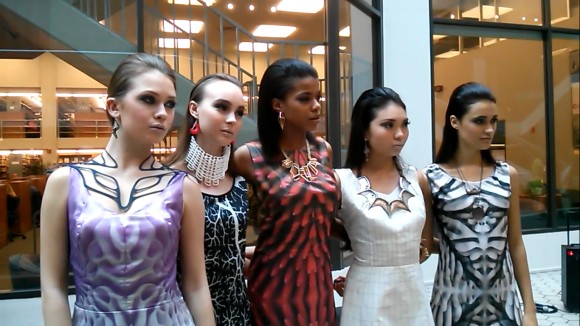 Fortunately, the organizers of the show got in touch with me early enough to have one of my pieces re-fit and printed to match the measurements of the model, and the results were great. My Lotus Top, in black nylon, is being worn by Alona on the left. You can see many more images from around the event in This Gallery.