For World Maker Faire 2015, ThreeForm and OpenBCI had neighboring booths because we're showing a new collobaration: The Ultracortex EEG headset. OpenBCI makes a medical-grade bio-measurement device used primarily for brain research. Since the raw OpenBCI electronics need a housing and connections to become useful, Conor and I are continually refining a 3D-printed headset design so that customers can purchase the OpenBCI board and print the headset themselves, or buy it at an affordable price.
This year Heidi Lee joined me at my booth as well. I invited Bre Lembitz model the headset (walking around the show with micro-camera on her head as well, ha), and Mel Ellard greeted visitors at the booth.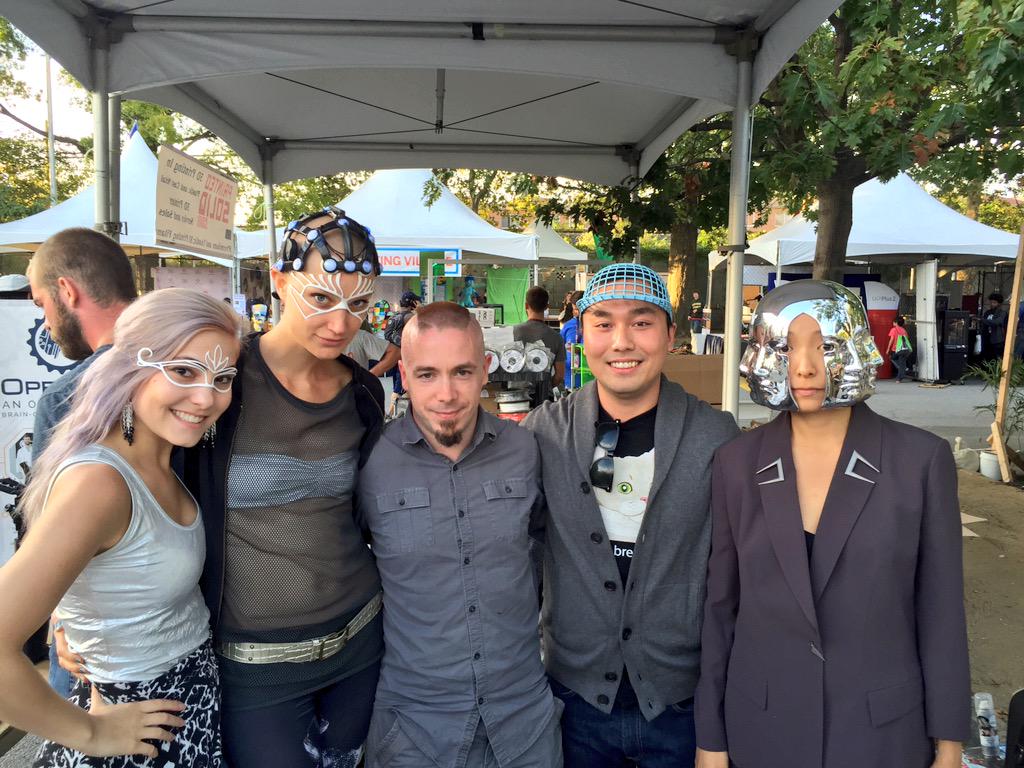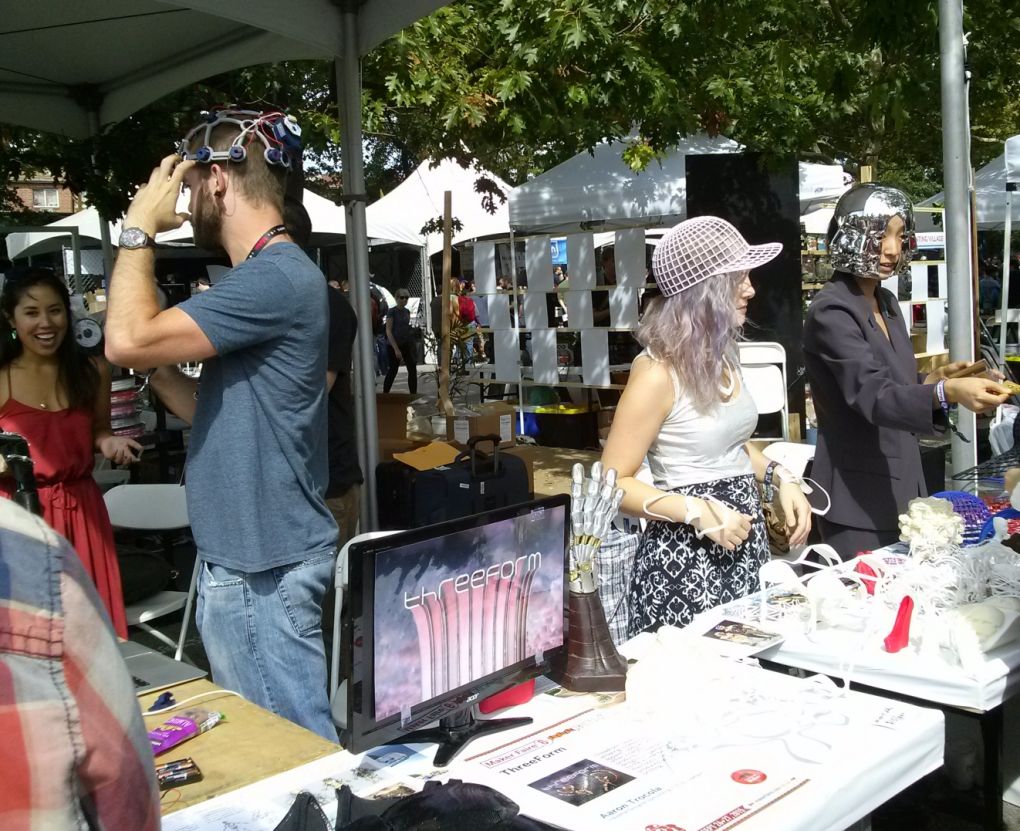 Later, Conor of OpenBCI gave a presentation demo where he operated a robotic arm using the headset – always a crowd favorite!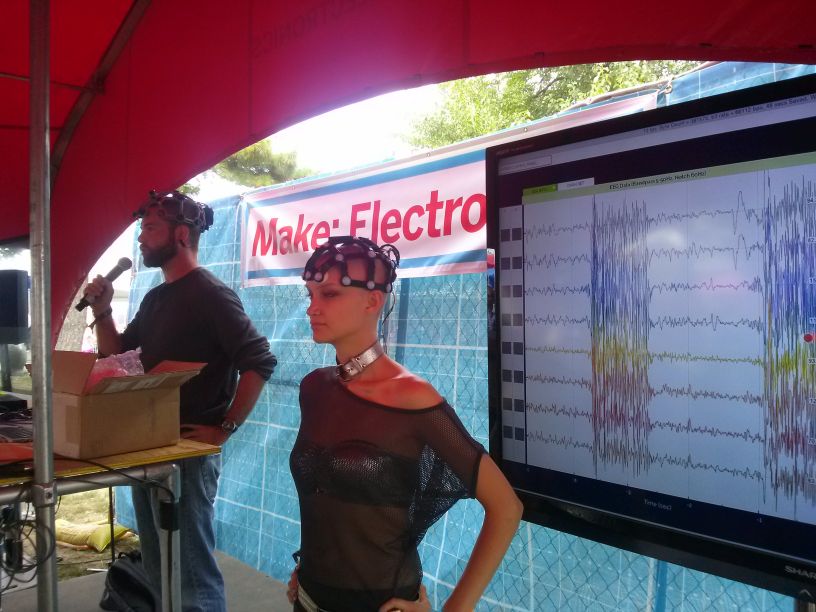 Both ThreeForm and OpenBCI managed to take home Editors choice awards this year as well.